Doctors
Partners
Dr Yvonne Jackson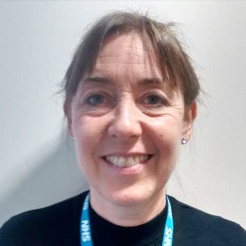 Date started at Heywood: 1999
MBChB, MRCGP, DRCOG, DFSRH
Qualified Bristol 1993
Special interest in child health and women's health
GMC 4008947
Dr Emma Mason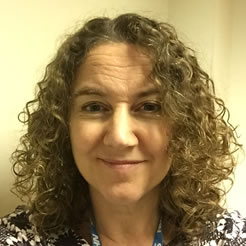 Date started at Heywood: 2004
MBChB, DFSRH
Qualified Birmingham 1992
Special interest in contraception and women's health
GMC 3614648
Dr Rebecca Haggitt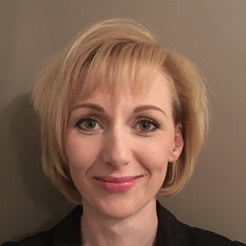 Date started at Heywood: 2008
MBChB (Hons), DCH, DFSRH, MRCGP
Qualified Bristol 2004
Special interest in ENT and child health
GMC 6103874
Dr Owen Jones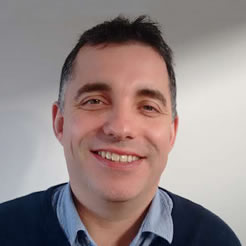 Date started at Heywood: 2014
MBBS, Bsc, FRCA, MRCGP
Qualified St Georges Hospital Medical School 1997
Special interest in paediatrics, cardiology and respiratory
GMC 4419473
Dr Deborah Addleson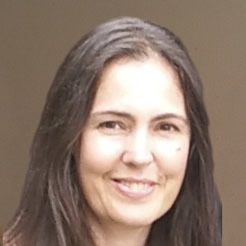 Date started at Heywood: 2016
BSc MBBS DRCOG DFSRH MRCGP
Qualified King's College London 1992
Special interest in women's health and contraception
GMC 3565995
Dr Rory Hamilton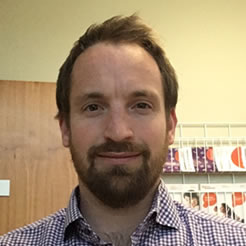 Date started at Heywood: 16th July 2018
BM BCH BA Oxon MRCGP DFSRH
Qualified Oxford 2009
Special interest in skin, musculo-skeletal medicine and gastroenterology
GMC 7040655
Retained Doctors
Dr Jessica Buchan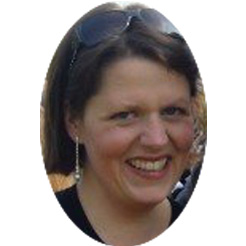 Date started at Heywood: 1st September 2019
Qualifications MBChB MRCGP DRCOG TLHP cert.
Qualified Sheffield 1999
Special interest in Adolescent health, and mental health
GMC 4619338
Clinical Pharmacist
| Name | Role |
| --- | --- |
| Alberto Ratasi Sanchez | Clinical Pharmacist |
Qualified as a pharmacist in Seville, in 2003; then also qualified as a Non-Medical Prescriber with Bath University.
Started at Heywood Family Practice on October 2019.
Special interest: pain management.
GPhC registration number 2077329
"My job involves supporting our GPs in medication-related tasks, such as responding to medication queries from clinicians and patients alike, carrying out Medication Reviews, reviewing medication changes for patients who have been discharged from hospital, etc. This is a new and exciting role for pharmacists, and I am confident that it will not only relieve some pressure on GPs but also add value to patient care".
The Nursing Staff
| Name | Role |
| --- | --- |
| Tracey Phillips | Nurse Practitioner |
| Rachel Pitt | Lead Nurse |
| Kate Stratton | Practice Nurse |
| Sarah Thomas | Practice Nurse |
| Georgia Davis | Nursing Associate |
| Sue Kent | Phlebotomist |
| Angela Hurst | HealthCare Assistant |
The role of the Practice Nurse at Heywood Family Practice
As current policy continues to shift care from hospitals to general practice, General Practice Nurses work alongside doctors, pharmacists and dieticians, as well as other specialists. Our Practice Nurses share duties and responsibilities with each other or may specialise in certain areas.
As might be expected of a role that covers so much ground, the skills and knowledge required make up an extensive list. (See the services tab on the website) Utilising a broad range of clinical skills is an everyday occurrence. They have a significant breadth of expertise in order to support patients with all types of conditions.
Modern everyday care
Our Practice Nurse involvement in care delivery aims to improve the health and well-being of patients on our practice list. Although this can sometimes mean managing acute events, more often than not long-term conditions requiring continuing care, medicines management, and review take up the bulk of the work, with the overall aim of reducing avoidable hospital admissions.
The day-to-day work of our Practice Nurses would still be largely recognisable to a nurse from times past, but today's emphasis on a holistic package of care does have many more recent additions, as well as new technologies that improve communication, care management, and multidisciplinary care structures. One thing that has not changed is the positioning in the local community of a Practice Nurses, which enables the development of a lifelong relationship with our patients. This means that our services can be tailored to the individual needs of our patients.
Another major aspect of the work of a general practice nurse that is time-honoured is a commitment to maintaining the highest possible levels of professional standards. Safe, high quality care is the hallmark of a successful system and that means adapting to circumstances by designing ongoing support for people on a bespoke basis. With long-term care needs increasingly becoming a shared responsibility – whether that includes NHS healthcare professionals, non-professional carers or third party private sector help – our services need to be responsive to patients on a case by case level, as well as reflecting the needs of the wider community as a whole.
However, one thing is certain – the importance the role our Practice Nurses currently play is likely to become even more significant and wider ranging as more responsibility continues to fall on their shoulders.
The Practice Team
| Name | Role |
| --- | --- |
| Richard Harrison | Practice Manager |
| Vicky Gigg | Assistant Practice Manager / Dispensary |
| Claire Webber | Practice Secretary |
| Wendy Middlestorb | Practice Secretary |
| Linda Powell | Practice Administrator |
| Jane Francis | Summariser |
| Donna Gainey | Results Co-ordinator |
| Denise Riddell | Results Co-ordinator |
| Sara Sedlen | Dispensary Manager |
| Laura Smith | Dispensary |
| Yvonne Wood | Receptionist |
| Joanna Barber | Receptionist |
| Sian Jones | Receptionist |
| Sophie Keeley | Health Care Assistant/Medical Receptionist |
| Mandy Dickens | Receptionist |
| Angela Livingstone | Receptionist |
| Kayleigh Kenyon | Receptionist |
| Ashleigh Huggins | Receptionist/Dispensary |
| Mike Burnett | Maintenance |